Cave diving is not a popular sport in Albania, although there are several caves filled with water which divers can explore. Viroi, Skotin and Petranik are three underwater caves located in Viroi lake which offer a breathtaking panorama and an unbelievable experience.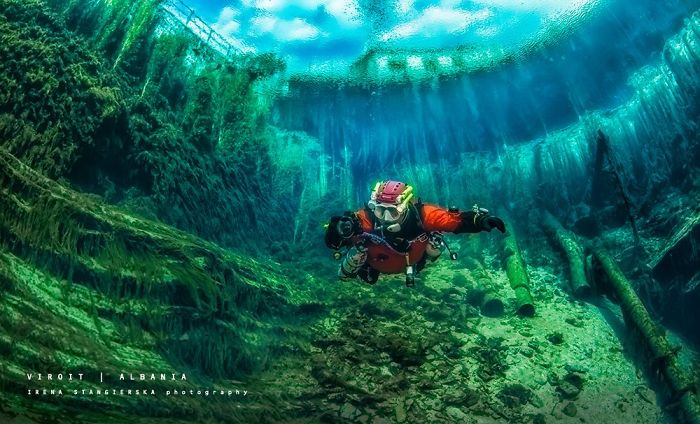 Viroi lake is located in Gjirokastra city and its natural underwater treasures have never been listed as a tourist attraction. It is one of the natural monuments of Gjirokastra city (a UNESCO protected city), announced as a protected area in 1982. Viroi underwater cave has a depth of 249 meters and is surrounded by wild pines on the outside.
The photos are taken by Irena Stangierska, a Polish diver and photographer who explored the underwater world of Viroi lake on July, 2015, together with a group of professional divers. The exploration of Polish divers of Viroi underwater caves made the lake famous by publishing several stunning photos in boredpanda.com site.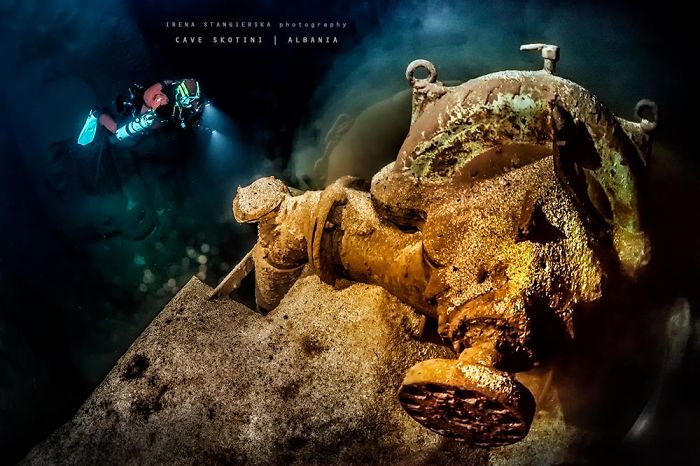 These water filled caves are unexplored by the most of tourists that come here, expect from divers, cavers and speleologists. It seems that Albania's nature keeps undiscovered secrets which are not yet explored or known by most of the people.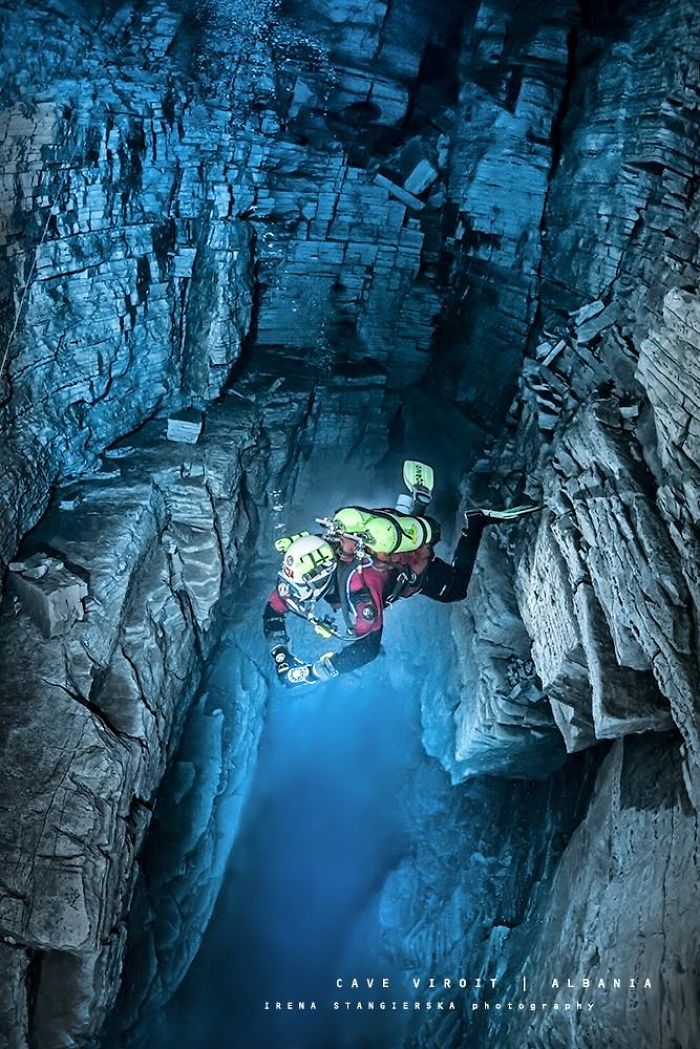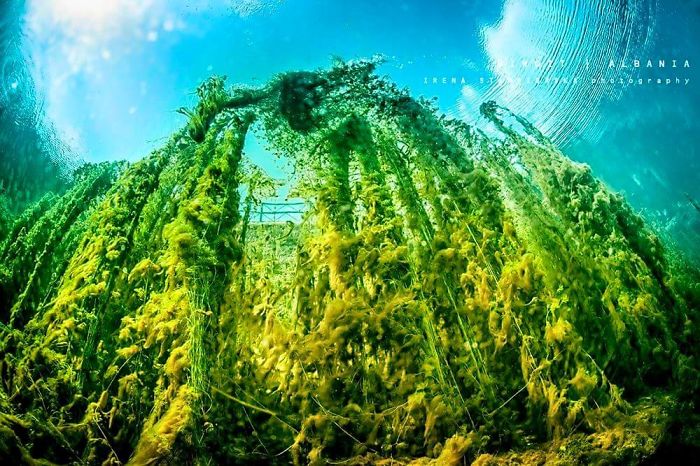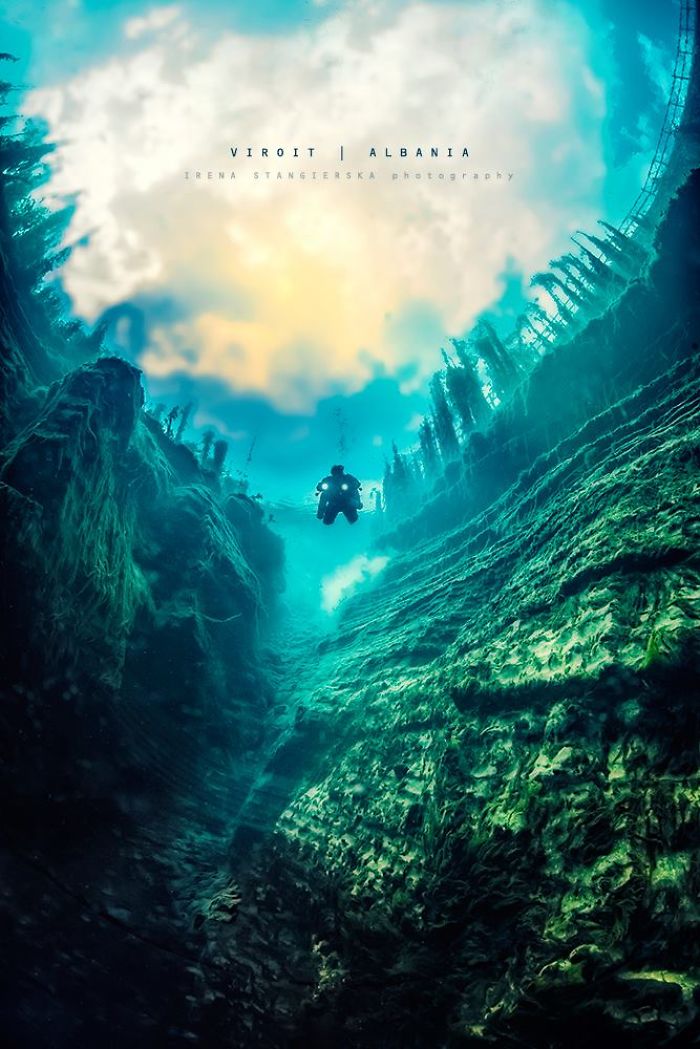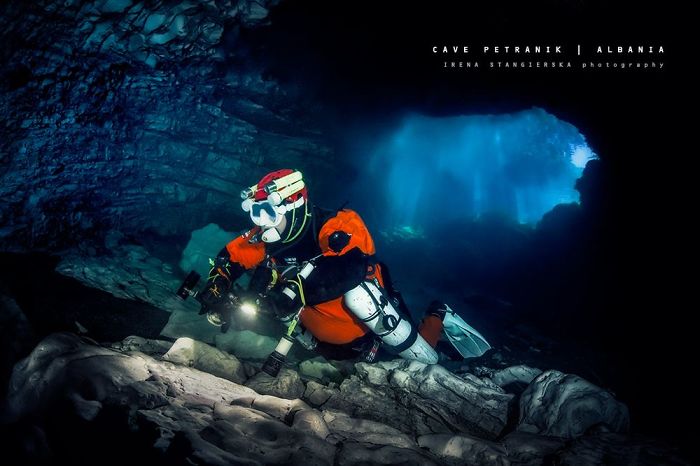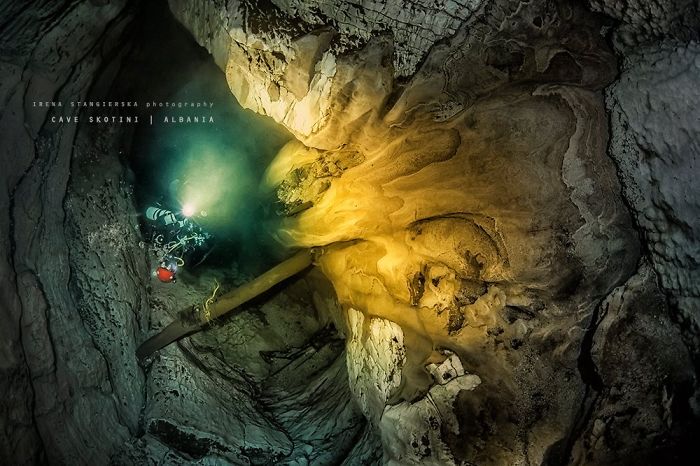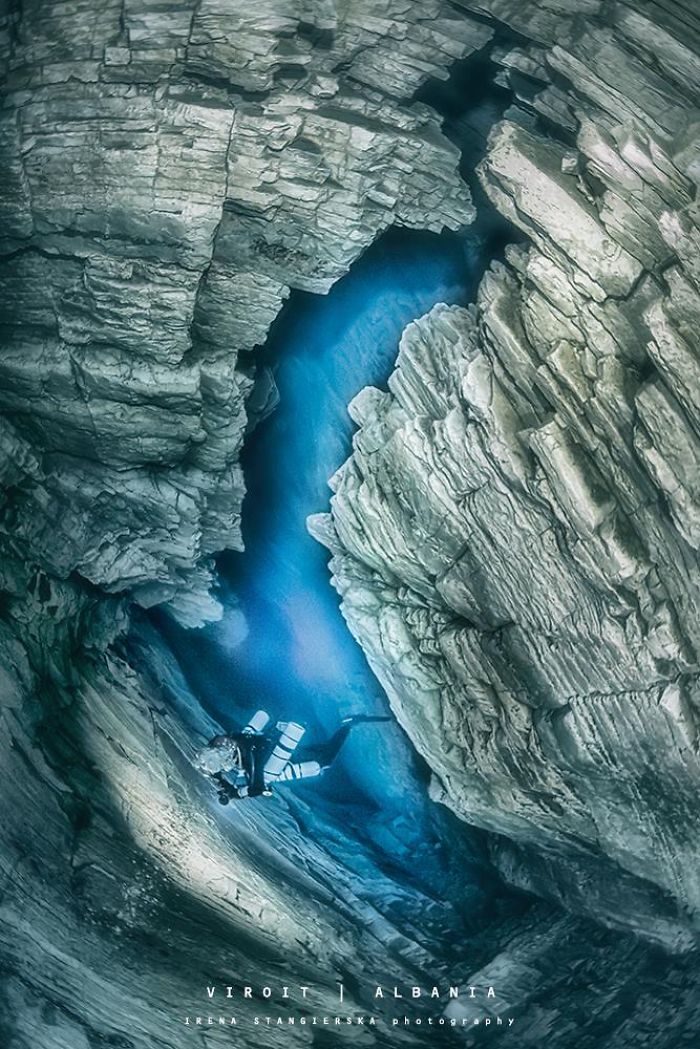 Source:
Ora News
Photos:
Irena Stangierska